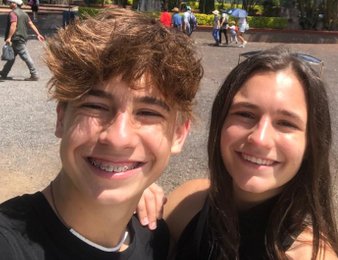 Levi, how do you feel like you have grown over the last two years?
I feel like I have grown in that now I feel more brave and independent. When I first arrived in Morelia, I was only 13 years old and had almost no confidence in anything I did because everything was so foreign and I was paranoid that everyone would notice that I did everything differently and would think I was unintelligent or incompetent.
Now, after almost two years of living here and learning the language, I feel so much less hesitant to approaching things because I don't have to depend on others to help me and if I hesitate, things won't get done.
What would you tell others who may be entering into a similar situation of moving to a new culture?
You can't expect things to be the same. You can't worry about what other people may think about you. If you do, it's going to take a lot longer for you to adapt to the culture. During the first year, I tried to stay in my own bubble and didn't let people reach out to me. I focused on what I didn't have and what I had lost instead of what I could gain and the people who were trying to get to know me.
Now I have friends, skills, and abilities I didn't have before and can now enjoy living in Morelia. I am more than just surviving.